Charlottesville, Virginia
CNN
—
Attorneys for both the prosecution and defense agree that James Alex Fields Jr. drove his car into a crowd of counter protesters last year at a white nationalist rally in Charlottesvile, Virginia, resulting in the death of Heather Heyer, 32.
But in their opening statements in Fields' trial Thursday, they disagreed about why he did it.
"This case isn't about what he did," prosecuting attorney Nina-Alice Antony said in her opening statement. "It's about what his intent was when he did it."
Fields is accused of plowing his Dodge Challenger into a crowd of protesters during the August 2017 Unite the Right rally, killing Heyer and injuring several others. The incident followed a period of racially charged violence in Charlottesville and sparked national outrage, putting the country on edge.
An attorney for Fields said he acted in self-defense.
"Ms. Antony is correct. This is not a whodunit case," said defense attorney John Hill in his own opening statement. "This is not about who drove that car."
Hill described counter protesters as acting hostile towards Fields, and claimed that his client saw one with a gun in his hands. Hill added that Fields said "he was scared to death" when he was apprehended by police.
But witnesses called by the state disputed the defense's picture of the day. Their testimonies helped bolster the state's contention that the scene was peaceful right before Fields drove into the crowd.
Prosecutors told the jury they will present Instagram posts Fields posted in May 2017, two months before the Unite the Right rally, that they said show a car running into a crowd of people described as protesters.
Judge Richard Moore has allotted 18 days for the trial.
A peaceful scene turns into chaos
Fields is charged with first-degree murder in the death of Heyer, a local paralegal who attended the rally to speak out against white supremacy and racism. Her friends and family have said she died for her beliefs. Heyer's mother, Susan Bro, told CNN's Jason Carroll she would be at court every day and wanted to see all the evidence against Fields come out.
Brian Henderson, a lifelong Charlottesville resident, testified that the car caught his left hip and sent him flying through the air. He sustained nerve damage to his left arm and several broken ribs. He still has difficulty lifting his arm and his mobility is limited, he said.
He went to the rally because he was unhappy that the Unite the Right Rally had come to his beloved city. He said the mood among counter protesters was celebratory because they had stood up to the rally attendees.
Then, suddenly, "It was chaos," he said.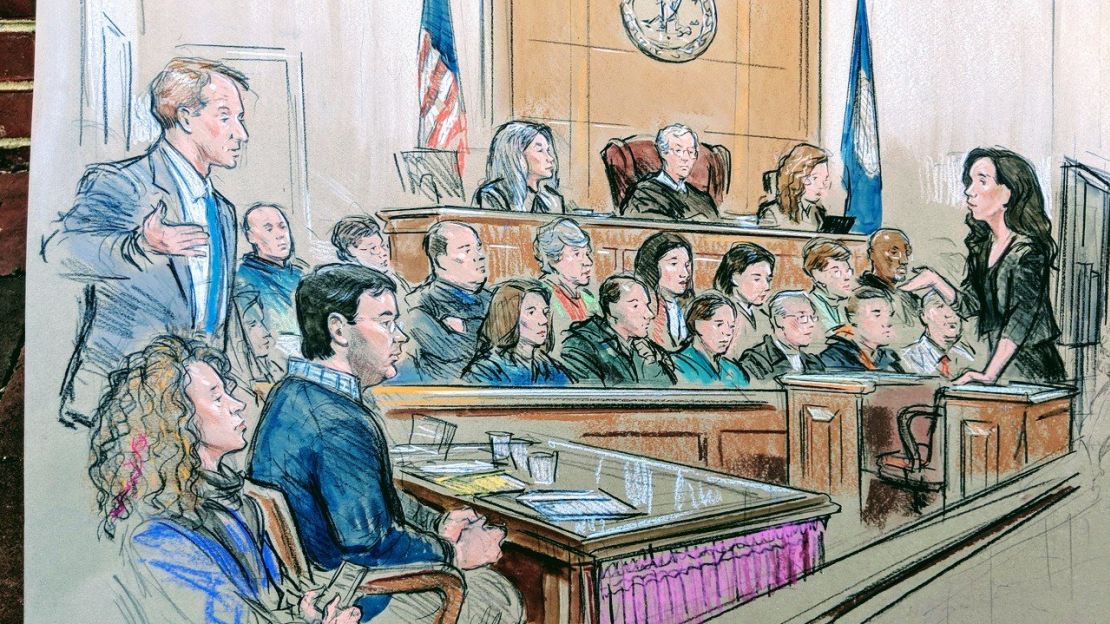 Another woman who did not give her full name for safety reasons also said the mood in the afternoon was celebratory – unlike earlier in the day during the Unite the Right rally, which she described as tense.
All was fine until she heard screaming, she said. In the confusion she did not hear the impact of the car.
"Next thing I'm aware, I'm on top of the car," said the woman, identified as Lisa. "Next thing I know, I'm on the ground and people are helping me."
Counter protestor Aubtin Heydari said the the group felt "positive" after the police declared the Unite the Right Rally an unlawful assembly. There was a "sense of optimism," he said.
Heydari has flashes of memory from that day, he said. He remembers screaming and trying to walk but not being able to. He remembers blood dripping down his face.
"I remember being in an ambulance and a paramedic trying to see if I was conscious," he told the court.
Heydari broke his tibia plateau, below his kneecap. Surgeons implanted metal plates and screws in his leg, and he had to relearn to walk after using a wheelchair and crutches.
Bystanders testify
Two more men testified who were nearby when Fields drove his car into the crowd.
The first was Michael Webster, who went to downtown Charlottesville that day to eat lunch with his girlfriend. Webster told the court they saw a silver Dodge Challenger backing up toward the downtown mall.
Then his girlfriend gasped, Webster said, as he heard a car accelerating.
"I thought, 'Oh my god. He's driving into the crowd,'" Webster said. After the crash, Webster ran over to help people onto the sidewalk, shortly before the Challenger went back up 4th Street in reverse.
Webster acknowledged on cross examination that he didn't actually see the moment of impact.
The second witness called by the state was Marcus Martin, who appears in the indelible Pulitzer Prize-winning image of the moment of impact, taken by a photographer from The Daily Progress newspaper.
Martin was in the crowd and was looking at his phone up until he heard "tires screech," he told the court. Both his tibia and his ankle were broken as a result of the crash, and his foot required emergency surgery. Doctors put two screws in his left ankle, he said, and he wore a boot for 8 months.
Martin also said that he and his wife – who was his fiancée at the time – knew Heather Heyer, and they were all together at the protest.
When Antony asked him to describe Heyer, Martin grew emotional, and told the court she was "a great person."
Heyer's mom: How could I not be strong?
Driver faces federal hate crime charges
Fields also faces five counts of malicious wounding, three counts of aggravated malicious wounding and one count of failing to stop at an accident involving a death.
Separately, he is charged with hate crimes in a 30-count federal indictment. Prosecutors in that case allege Fields espoused white supremacist ideals and denounced minorities on social media before traveling to Virginia for the rally. The prosecution alleged in court documents that Fields drove the car into the crowd with the intention of hurting people he targeted based on his bigoted views.
The 21-year-old has pleaded not guilty to the federal charges. It's unclear whether he has entered a plea to the state charges, though a trial would not likely be necessary if he had pleaded guilty.
His attorney, Denise Lunsford, did not return an email seeking comment. Fields is being held without bail in the Albemarle/Charlottesville Regional Jail.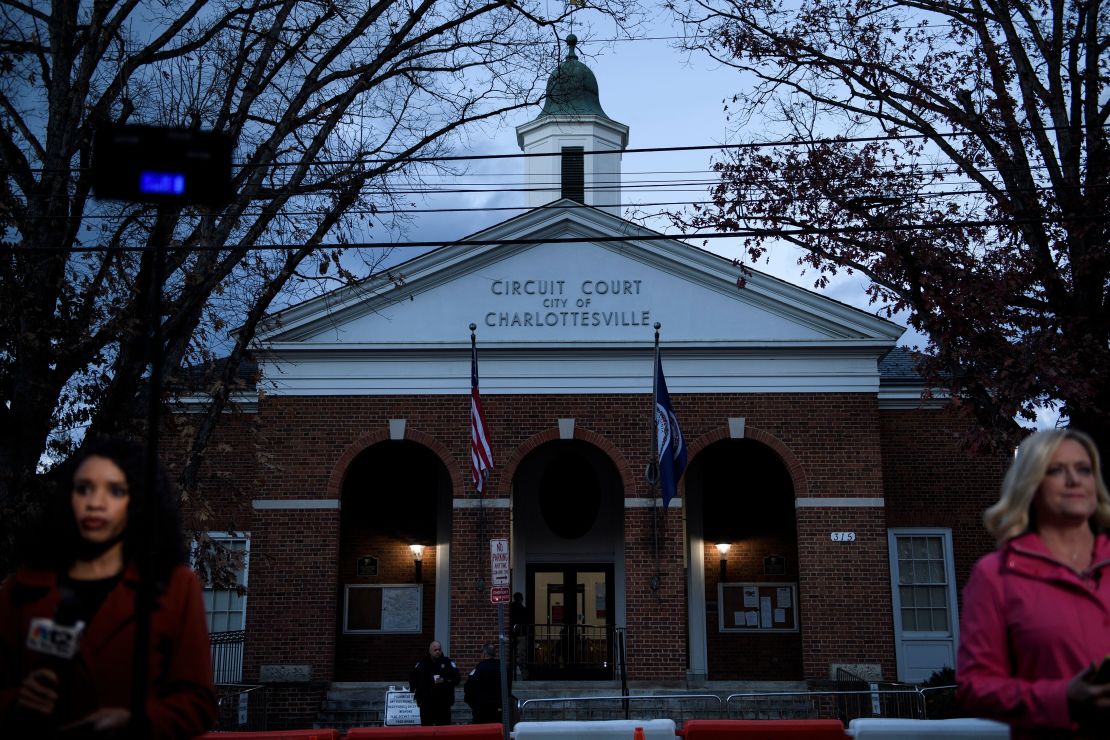 Jury selection 'most complicated,' judge says
Attorneys completed their questioning of prospective jurors on Wednesday. A panel of 16 jurors – including four alternates – was seated when court resumed Thursday morning.
The jury is made up of nine women and seven men, one of whom is black. The rest of the jury is white.
Moore called it "the most complicated jury selection" he has participated in over 37 years as an attorney and six as a judge.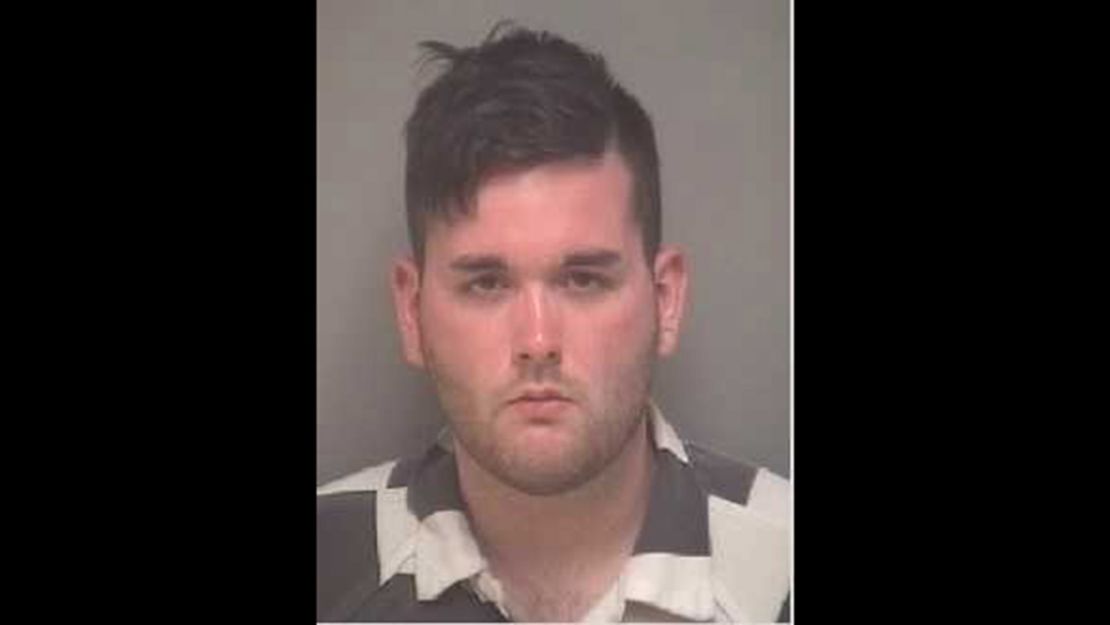 He acknowledged Wednesday that someone is conducting robocalls related to the case and warned prospective jurors to hang up if they receive one.
Moore previously denied Fields' defense team's request to move the trial out of Charlottesville, according to CNN affiliate WVIR. Fields' lawyers argued that the community is too connected to Heyer's death and other violence from the Unite the Right rally to provide a pool of objective jurors.
"Despite careful (jury selection)," Fields' defense team argued in a motion, "potential jurors' resilience in their attempts to move forward may easily develop into prejudice against Fields, a prejudice that will be unlikely recognized by those affected and difficult, if not impossible, to ferret out."
The prosecution rebutted that pretrial publicity is no reason to change the venue.
The trial is expected to bring intense interest. In anticipation, Moore has established several rules and made arrangements to accommodate reporters and the public. He also has banned bags, signs and electronic devices from the courthouse.
CNN's Laura Dolan and Jason Carroll reported from Charlottesville, Virginia, while CNN's Madeline Holcombe and Dakin Andone reported and wrote this story in Atlanta. CNN's Jason Hanna, Eliott McLaughlin and Chuck Johnston contributed to this report.