Editor's Note: The name of one of the women in this story has been changed to protect her identity. We refer to her as Arwa throughout.
"This is it," Arwa said as she sat in the US immigration office on the outskirts of Houston, Texas last month. Having fled Saudi Arabia two years earlier, her 7 a.m. appointment would reveal if her application for asylum had been successful or whether she would be forced to leave America.
"What I really want is just to live normally without fear and not have to pretend to be somebody else, that's all I ever want," Arwa told CNN on the eve of her appointment.
"What really scares me is that I wouldn't get this asylum, and I would be returned and I would die young, and that I would lose everything that I tried to build, that I would just fail."
Arwa initially came to the US as a student before returning to Saudi Arabia to work for several years. There she says her parents began to turn on her as she began questioning the restrictions placed on women in Saudi society.
Her frustrations grew to the point that one night she sneaked out of her family home and arranged to travel across the border to Bahrain, where she boarded a flight to begin her journey to the US.
Leaving her home and Saudi Arabia were against the wishes of her father, who is also her legal guardian, and doing either could have landed her in jail.
Every woman in Saudi Arabia, regardless of age, has a legal male guardian, often a father or brother or son. Guardians have the power to make a range of critical decisions on a woman's behalf. Women need to get their permission to travel abroad, marry and sometimes to work or access health care.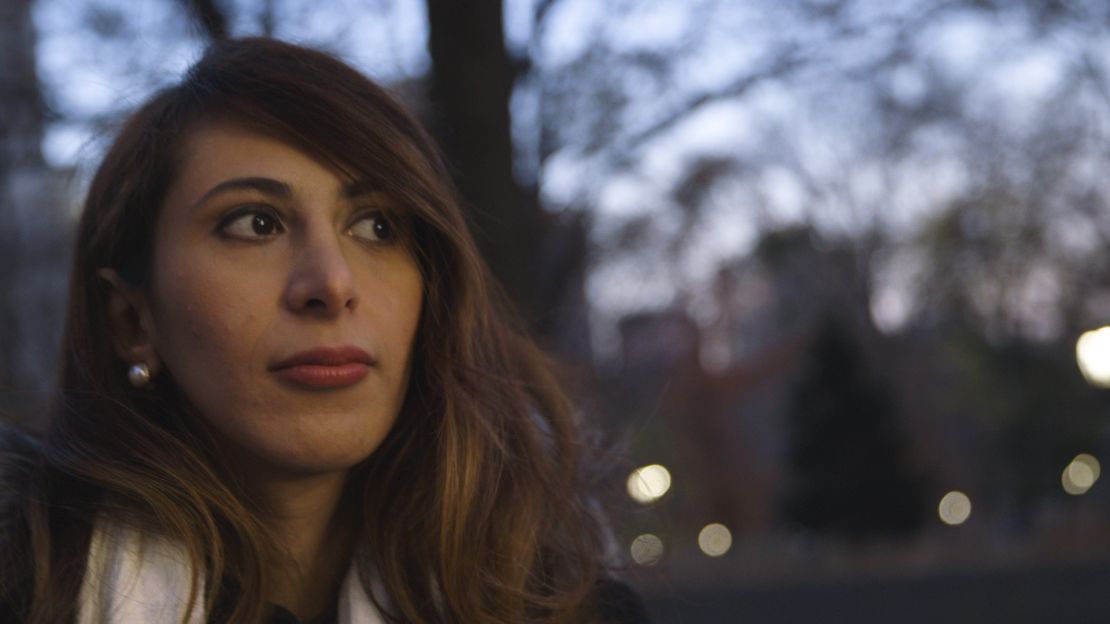 The guardianship system is "the most significant impediment to realizing women's rights in the country," Human Rights Watch said in a report released in July.
The report helped inspire a social media campaign among Saudi women calling for an end to the system.
Throughout the summer Saudi women began tweeting, detailing the injustices of the guardianship system – risking the wrath of their guardians and the government in doing so.
They got noticed. In September, the country's most senior religious authority, the Grand Mufti, described the social media campaign as a "crime targeting the Saudi and Muslim society." But they haven't stopped.
Leaving Saudi Arabia
CNN previously spoke to five Saudi women involved in the campaign. One of those women, Moudi, has since left Saudi Arabia and, like Arwa, has decided to seek asylum in the US. Moudi recently began her asylum application.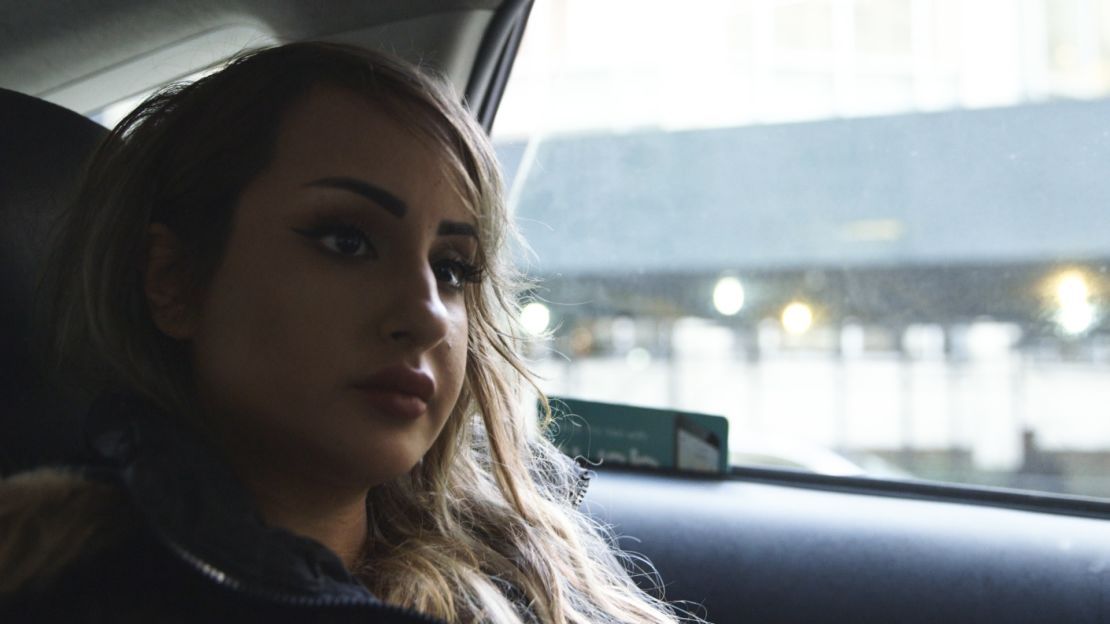 It's not common for Saudis to seek asylum in the US. Between 2011 and 2005, more than 250,000 asylum applications were made to the United States, 111 were from Saudi nationals, 29 of which were approved, according to figures from the Department of Justice.
In the same time period, the US granted asylum to 30 British nationals. Britain is another US ally.
Unconventional refugees
Arwa, and other Saudi asylum seekers CNN spoke to, do not fit the general stereotype one thinks of when they imagine a refugee.
They are highly educated, well-dressed, are often able to pay for effective immigration lawyers and can afford to stay in hotels, or with sympathetic friends.
Campaigners say the number of women wanting to get out of Saudi Arabia and fearing for their lives are not reflected in the relatively low number of US asylum application numbers.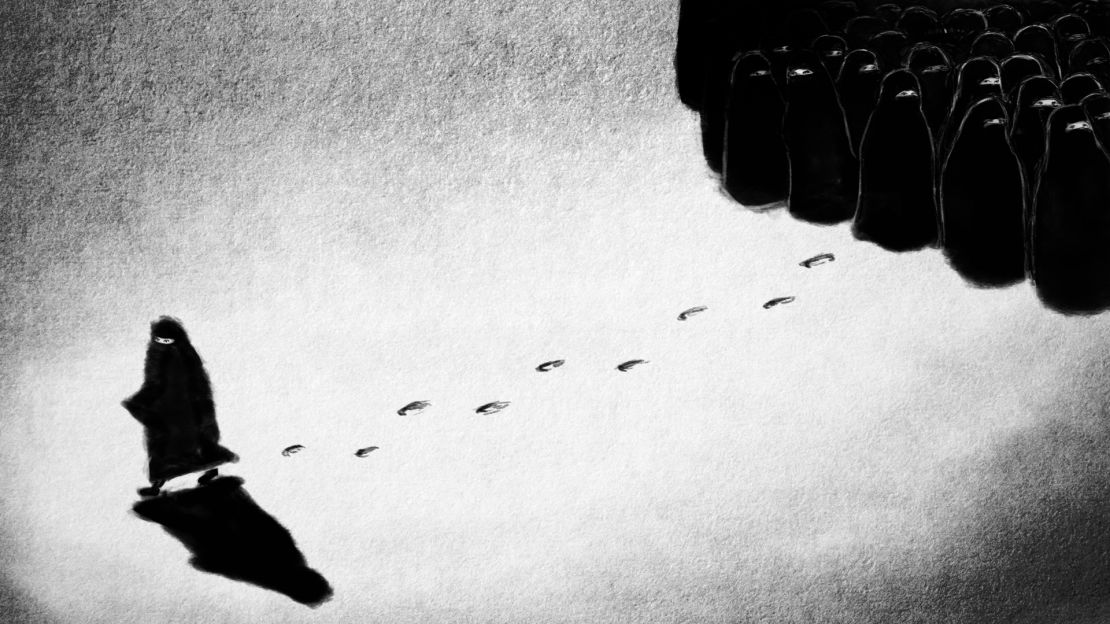 "Many women simply can't get out," one campaigner told CNN. "They do not have the means and they need the permission of their guardian to leave their house or to leave the country."
Muhammad Syed, the head of Ex-Muslims of North America, a group that helps former Muslims, told CNN that some Saudi women, who have renounced Islam, decide to relocate to neighboring countries that "grant apostates more freedoms."
Both Arwa and Moudi left behind families of relative wealth.
"What good are materials and wealth when we can't be free?" one of them asked.
Their exits were facilitated by having previously studied in the US, where they both have a small support network of friends, and the finances necessary to secretly put aside enough to make the move.
Renouncing Islam
Wahhabism, the conservative official interpretation of Islam in Saudi Arabia, ensures Sharia Law in the country and helps protect the male guardian system.
Arwa and Moudi have both left Islam.
Among the supporting documents submitted as part of Arwa's asylum application was a copy of a newsletter in which she and two others were declared apostates.
The short newsletter post, which she said was distributed in her local area, detailed how she and two others from her town renounced Islam on social media.
"The punishment for it can be death," the article reminds its readers.
Going back is not an option
Arwa argued that as she had publicly renounced Islam, had questioned and challenged the country's guardianship system, and had left her home and the country without the appropriate permissions from her guardian, it would not be safe to return.
She told CNN she feared being punished at home for bringing shame to her family and for not obeying her father, and was fearful the state would prosecute her if she did not return to Islam.
Echoing Arwa's fears, Kristine Beckerle, who monitors the guardianship system as part of her work with Human Rights Watch, told CNN: "Saudi Arabia has and continues to arrest, prosecute and imprison dissidents, including women's rights activists, who then, if they are imprisoned, need a male guardian to agree to their release."
CNN asked the Saudi government if women such as Arwa and Moudi who had renounced Islam and had publicly criticized the Saudi government should be fearful of returning to Saudi Arabia. There was no response.
Decision Day
Arwa went through the application process without a lawyer. Instead, she relied on friends who had already been granted asylum, reading advice online, and the moral support of her American boyfriend.
At the Houston immigration office, she waited patiently, having arrived a few minutes before her 7 a.m. appointment.
Her name was called by a clerk at a booth.
"Your application for asylum in the United States of America has been successful," the official told her.
Relieved, she let out a deep breath and began to cry.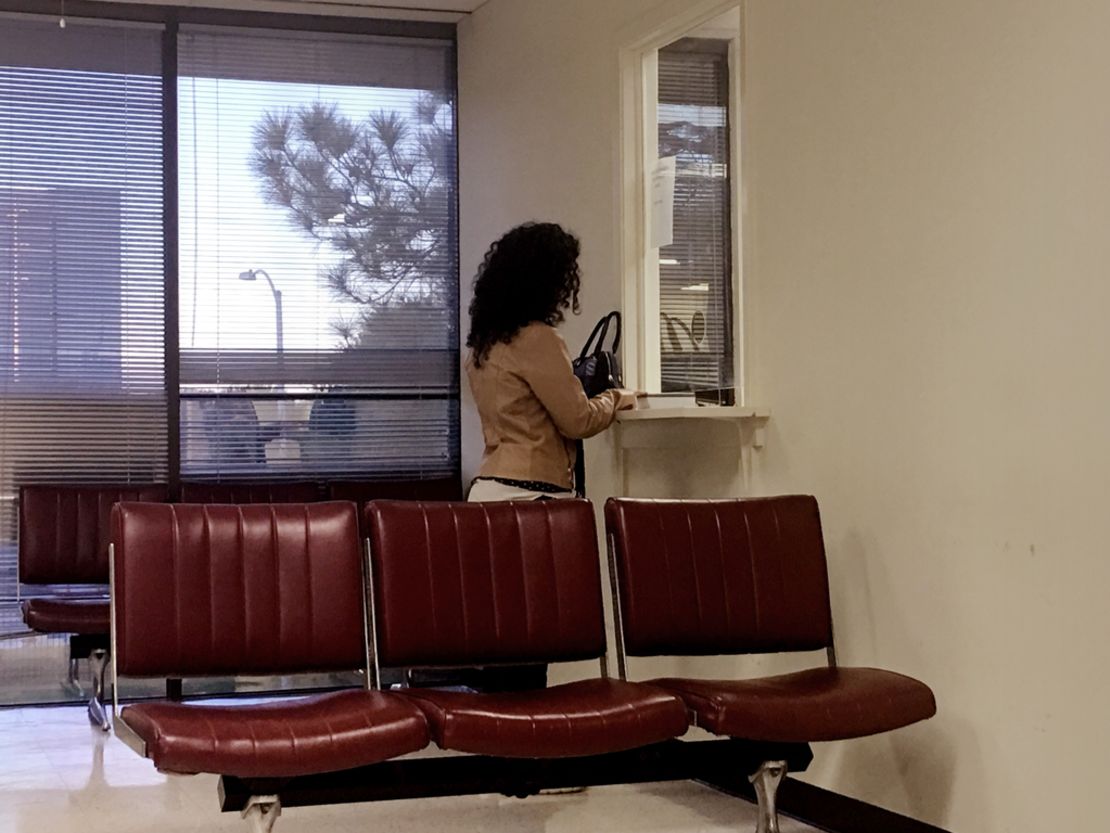 A couple of minutes later, after some forms had been signed and some documents exchanged, she was told she was free to go.
A journey that began with a late-night escape from Saudi Arabia and two years of anxiety seemed to end so simply and so suddenly.
On her way out, an Iraqi family congratulated Arwa on her asylum, frantically asking her questions about her application as they looked to her as a sign of hope.
Once outside, she called her boyfriend, told him that she wasn't going anywhere.
Then she got in her car, sat behind the wheel and drove away.
Graphics by CNN's Luke Rotzler