Story highlights
Activists in English-speaking areas are protesting the appointments of French-speaking judges and teachers
Clashes between demonstrators and government forces have continued for weeks
International human rights groups are calling for an investigation into the deaths of as many as four protesters in Cameroon last week during a series of demonstrations in the country's English-speaking regions.
The protests escalated into violent clashes with police, leading to the deaths, dozens of injuries and multiple arrests, witnesses said.
Bamenda was the site of major protests in the northwest region, and the cities of Buea and Kumba in the southwest region also saw demonstrations by lawyers, teachers, students and activists. They took to the streets to protest the appointment by the mostly Francophone government of French-speaking judges and teachers in English-speaking areas – a practice they say has continued for years.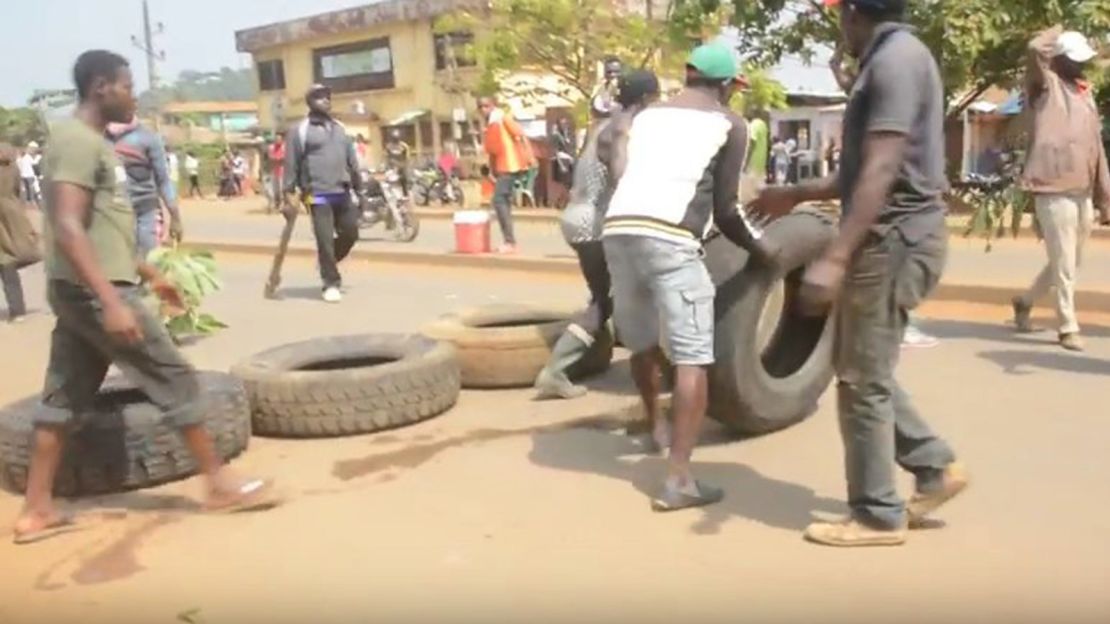 "We are calling on the authorities to open an investigation and to do it as soon as possible to make sure that this investigation is impartial, effective and independent," Ilaria Allegrozzi, Amnesty International's Central Africa Researcher, told CNN Thursday. "We also call on the security forces to refrain from the use of unlawful force."
"What happened in Bamenda is no surprise for us," she added. "We have been documenting several human rights violations by the security forces elsewhere in Cameroon."
Felix Nkongho, president of Fako Lawyers Association in Cameroon, the group that initiated the demonstrations, said the situation is "very volatile."
"People want federal structure, they want their voices to be heard, they want an end to marginalization and suppression," he told CNN.
Both French and English are official languages in Cameroon, but the state broadcaster airs mostly French language content, public exams are published in French, and official documents and decrees are often published in French or poorly translated in to English, residents say.
French Cameroon gained independence in 1960 as the Republic of Cameroon, and merged with neighboring British Cameroon the following year.
A heavy military presence was visible on the streets of Bamenda and Buea in the days following the protests in an effort to preserve the uneasy calm, witnesses said.
Clashes turn deadly
Some of the most violent clashes took place in Bamenda on December 8, when demonstrators came out to protest a rally organized by the ruling Cameroon People's Democratic Movement. Activists say at least four people were killed in the violence that ensued. The government confirmed two deaths.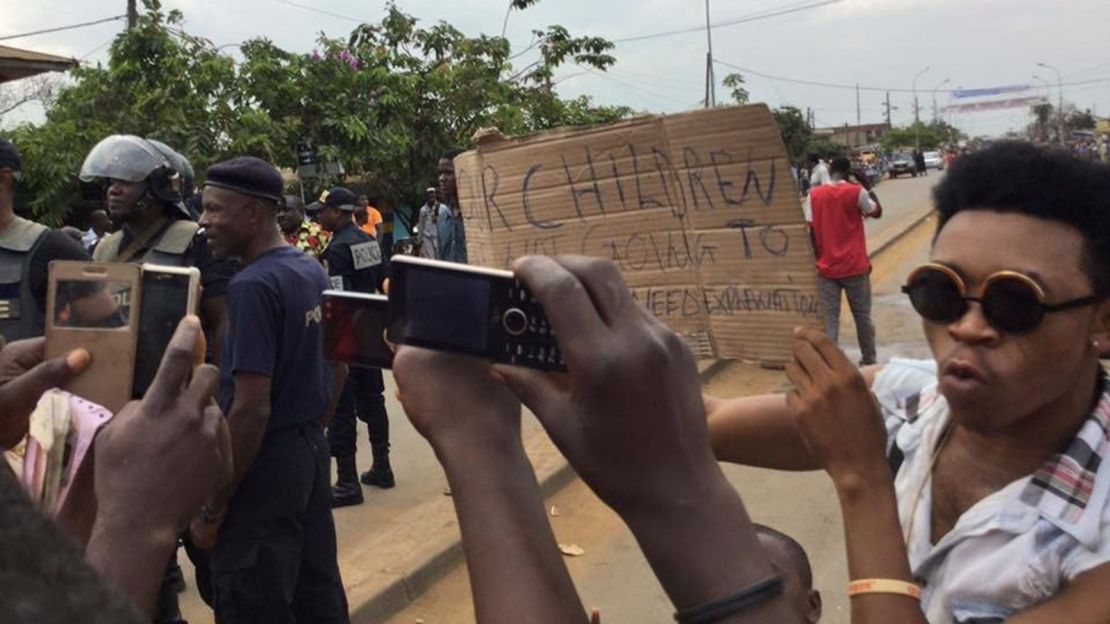 Two others are feared dead in similar protests in the city of Kumba on November 9, according to activists. And a few days earlier, on November 28, students were beaten and scores detained in Bamenda during another violent rally, activists said.
Video shared on social media showed disturbing scenes: a group of demonstrators parading the dead body of an activist, barricades set ablaze, police brutally beating protesters and firing tear gas against the crowds, gunshots echoing in the distance.
CNN is unable to confirm the authenticity of those videos.
The watchdog said security forces used tear gas and water cannons to disperse protesters in Bamenda on December 8 and police barricaded the entrance to the commercial avenue where people were gathering. Protesters burned a police station, it said.
"Responding to incidents of violence during protests with unnecessary or excessive force threatens to further inflame an already tense situation and could put more lives at risk," Allegrozzi said.
Addressing the clashes on national television, Communication Minister Idea Tchiroma Bakary said government forces were trying to restore order and blamed organized groups for inciting unrest.
The office of the UN High Commissioner for Human Rights urged the government "to take quick and appropriate action to constructively address the grievances being voiced in these regions."
'We need to feel that we belong to this country'
Nkongho said only genuine dialogue between the government and all stakeholders and parties can bring a lasting solution to the issue.
"Nobody wants to have war in Cameroon but we need genuine dialogue," he said. "We need to feel that we belong to this country."
Despite the violent scenes captured on camera, the government maintains it is open for negotiations with protesters.
However, Amnesty International said it has received reports that in the past month Cameroon's security forces have arbitrarily arrested peaceful protesters and have used excessive force to disperse gatherings in Bamenda and Buea.
"The United States urges the government of Cameroon to protect and defend human rights and fundamental freedoms, ensure that all voices are heard and respected, and preserve the guarantees enshrined in its constitution and international obligations," US State Department spokesman John Kirby said in a statement.
"We are also concerned over recent Cameroonian government actions to restrict free expression and peaceful assembly," he added.
Previous human rights concerns
The recent developments are not the first time human rights concerns have been raised for the Cameroonian government led by President Paul Biya, who took power in 1982.
While security forces play a crucial role in protecting the population from the attacks of Boko Haram militants, they have also committed human rights violations "on a significant scale," including arbitrary arrests, excessive use of force, extra-judicial executions, illegal detentions, torture and enforced disappearances, Amnesty International said.
In a recent report documenting human rights issues in the country, the organization said authorities have used the criminal justice system to harass and silence political opposition groups, detain and prosecute several journalists, and intimidate human rights defenders.
Most recently, on Monday, France 24 reporter Zigoto Tchaya was detained by police in Bamenda after interviewing a prominent activist but has since been released.